App Development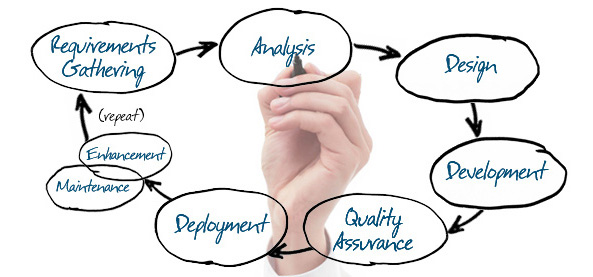 Our software development consultants have led numerous enterprise initiatives to success. Whether it's efficiently implementing your strategic vision or rescuing a distressed project, we will help you out.
General Software Services
Web Applications Maintenance and Enhancement
Custom Website Development
Ecommerce Web Development
Database Development
Software & Business Analysis
Software Testing Services
Website Design & Re-design
Software Development Technologies
.NET Framework
C/C++
PHP
Perl
MS SQL Server 2000/2005/2008
MySQL 4/5
MS Access
As a full-service application development consulting firm, we can provide you with complete turnkey solutions for web development and intelligent desktop applications. We'll apply industry best practices to ensure its success and keep your project on schedule from needs analysis and systems architecture through implementation and deployment.
Get started today!
Contact us
for a no obligation free estimate.
ALT – your Software experts in Ottawa!